The Sidney and Lois Eskenazi Museum of Art at Indiana University was awarded a 2021 Museums Empowered Grant from the Institute of Museum and Library Services (IMLS) in the amount of $138,769. Funding through the agency's largest competitive federal grant program will enable the Museum to continue creating and disseminating digital outreach tools. Over a two-year period, the project will result in new and expanded partnerships, both on and off campus; increased access to museum resources in rural and underserved communities; knowledge sharing with peer institutions about the museum's strides in digital accessibility; and increased staff technological literacy.
This year the IMLS received 63 applications requesting $13,137,486. Of these, the IMLS selected 22 projects to receive funding totaling $3,635,041. Reviewers identified these proposals as examples of the types of projects that use the transformative power of professional development and training to generate systemic change with museums of all types and sizes. When the COVID-19 crisis necessitated a shift to digital outreach strategies in 2019, the Eskenazi Museum of Art began redrafting a five-year strategic plan that highlights digital technology as an essential tool for reaching existing audiences and the underserved communities they plan to engage. Museum-wide digital technology professional development will provide the museum's staff with valuable skills to actively participate in the creation and dissemination of digital tools.
"This exciting news affirms the museum's goal of becoming a leader in digital accessibility. The grant from IMLS will give our staff the tools they need to facilitate outreach in the communities we want to engage. We are grateful for the opportunity to put IMLS funds to good use," said David Brenneman, Wilma E. Kelley Director, Eskenazi Museum of Art.
"As pillars of our communities, libraries and museums bring people together by providing important programs, services, and collections. These institutions are trusted spaces where people can learn, explore and grow," said IMLS Director Crosby Kemper. "IMLS is proud to support their initiatives through our grants as they educate and enhance their communities."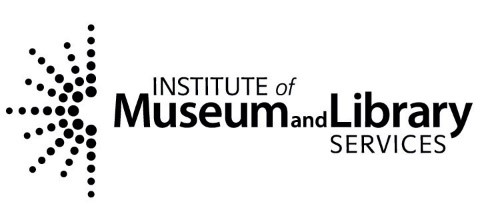 About the Institute of Museum and Library Services
The Institute of Museum and Library Services is the primary source of federal support for the nation's libraries and museums. We advance, support, and empower America's museums, libraries, and related organizations through grantmaking, research, and policy development. Our vision is a nation where museums and libraries work together to transform the lives of individuals and communities. To learn more, visit www.imls.gov and follow us on Facebook and Twitter.